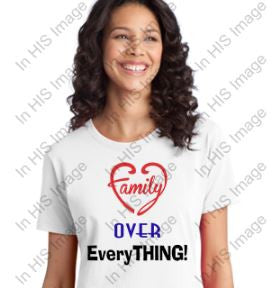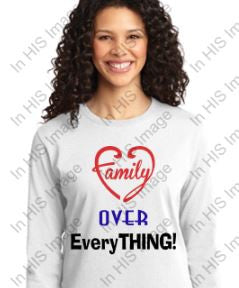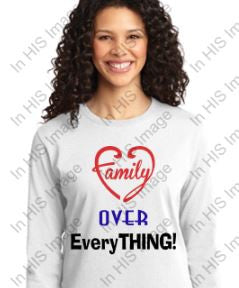 Family Over Everything
Stand strong and united as a unit, as one family.  Some are born into it and others acquire family through life experiences.
No matter how you came to be; boldly state - Family over EveryTHING!
All 
In His Image
 apparel is designed, printed, and pressed by us in our shop.